There is a natural mind-set of human beings which often judges sewer replacement to be expensive as well as a time taking process. However, the sewer replacement is a very economic and time-efficient process. This owes to the technologies which have come across a long way in making the process cheap and quick. There are various firms which specialize in sewer replacement services. One such firm is Kalin Excavating. Kalin has a workforce which consists of several men who are skilled at completing all aspects of sewer hook-ups and underground boring. Having over 30 years of experience, Kalin has reputation for being accurate, professional and timely regarding its excavation services in and around the Spokane Valley.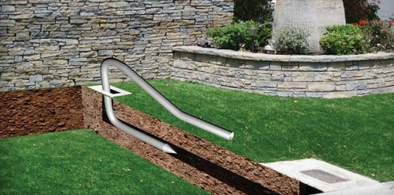 Sewer Replacement Methods
There are multitudes of services employed by Kalin Excavation to replace sewers:
1. Sewer Pipe Bursting – Using the most advanced technology, Kalin Excavation pulls out a new pipe through an existing one even if the pipe is in a completely dilapidated condition. There are two ditches which are dug out for the connection to a new pipe. Pipe bursting is the most common method to replace pipes. The customer also gets a 50 year warranty on his sewer bursting.
2. Sewer Relining – Using the newest method for non-burstable replacements, Kalin Excavating is able to replace any sewer at that too in a single day. If the sewer comes in through the foundation wall or a non-burstable location, Kalin can clean and replace the sewer using a re-lining method. This method is also known as the trenchless sewer relining or trenchless water line replacement.
3. Directional Drilling Sewer – The most common use of the directional boring sewer is when a customer is switching from drain field to a septic tank to a city sewer hook-up. Kalin Excavating can switch the customer's sewer from the current sewer septic and directionally bore them to a new system.